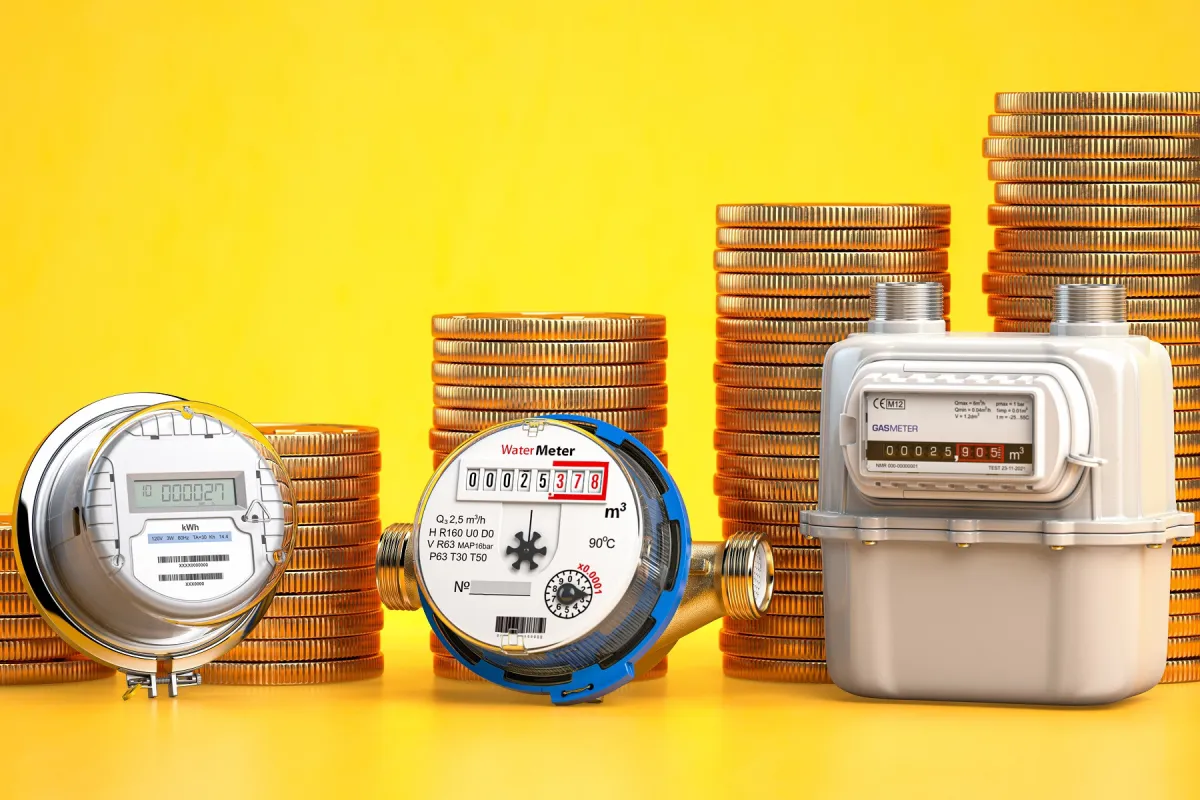 13.11.2022 | Editorial office
How to save energy at home?
In addition to heating and hot water, the biggest consumers of energy in the home are stoves , refrigerators , freezers , washers and dryers , dishwashers , lighting and audio equipment , irons , kettles , microwave ovens , and vacuum cleaners. Air conditioning, heating and water filtration in swimming pools are super-standard energy consumers that can be limited and, in case of emergency, turned off completely. Consider using photovoltaics, modern heat pumps, or solar heating .
What can you do immediately?
Increase the efficiency of the use of household appliances, implement saving measures in the home and take care of household appliances.
Record consumption on individual energy meters. Unexpected increased consumption will reliably alert you to a fault condition. You will save on arrears.
---
---
Increasing the efficiency of household appliances Increase efficiency when using household appliances. In particular, use the full capacity of the washing machine , dryer and dishwasher, or limit the use of the dryer and dishwasher.
Wash at lower temperatures . Reduce the frequency of using the washer, dryer, and dishwasher during the week.
When cooking , use pots of a suitable size and place them on a heating surface corresponding to the size of the bottom of the pot. Ensure optimal heating without unnecessary heat loss.
Use lids when cooking . You will reach the boiling point more efficiently.
Use stainless steel pots with a thin bottom for quick heating of ready meals. Heat-accumulating cast iron pots and pots with a thick sandwich bottom distribute heat better. They are suitable for slow cooking. Try pots with a non-stick bottom . They prevent food from burning even when cooking without oils. Cook in pressure cookers . You will reach the boiling point faster even at a lower temperature. Food will be cooked sooner and you will save additional energy.
Saving measures in the home S check the tightness of all valves and taps of water taps. Plan to replace the old faucets with modern lever or thermostatic faucets. Cold or very hot water will not surprise you. Within the password, check not even a drop of water in vain, or replace the flushing system in the toilet . Modern fittings, dose the volume of water as needed. Limit bathing in the bathtub and switch to showering . Turn off the water while soaping, shampooing, or brushing your teeth. Even the frugal head will save you otherwise unnecessarily drained water. Toughen up, it's healthy. Gradually reduce the water temperature when washing.
When washing dishes by hand, use a double kitchen sink . Conveniently wash the dishes from coarse food residues in one sink and rinse them in the other. If you only have one sink, then wash the dishes first and then rinse everything at once. And don't forget to install the water saver and water peril on the battery . It can save even 50% of water.
When heating water with a boiler, heat the hot water only to a comfortable temperature of around 45-50 °C . When heating, maintain the optimal temperature in the home around 20-21°C . Use the option of programming the day/night mode or reducing the temperature during absence. In the bedroom , sleep at an optimal temperature of 17-19 °C . Install quality thermostatic heads on radiators .
Ventilate intensively, but briefly . The air is exchanged, but the room does not cool down.
Arrange your household electrical appliances correctly . Place the refrigerator and freezer as far as possible from heat sources, from radiators, or from direct sunlight.
Care of household appliances Take care of the proper functionality of household appliances. Consider replacing them with more economical ones . When choosing appliances, be guided by their energy labels . In this way, you can quickly find out their classification in the energy class, their consumption and other parameters.
Even a small purchase of a large number of power adapters, audio equipment, or computing electronics in dormant Stand-by mode will burden your annual budget. Connect adapters to Smart sockets or extension cords with a switch . The principle applies, what I don't use, I turn off .
Check, clean and defrost the refrigerator and freezer . Thick frost reduces the usable volume and increases electricity consumption. A vacuum cleaner with a clogged filter or a full bag will increase your consumption.
Illuminate your home with efficient LED lighting , which, in addition to reduced consumption, saves your expenses by not generating heat.