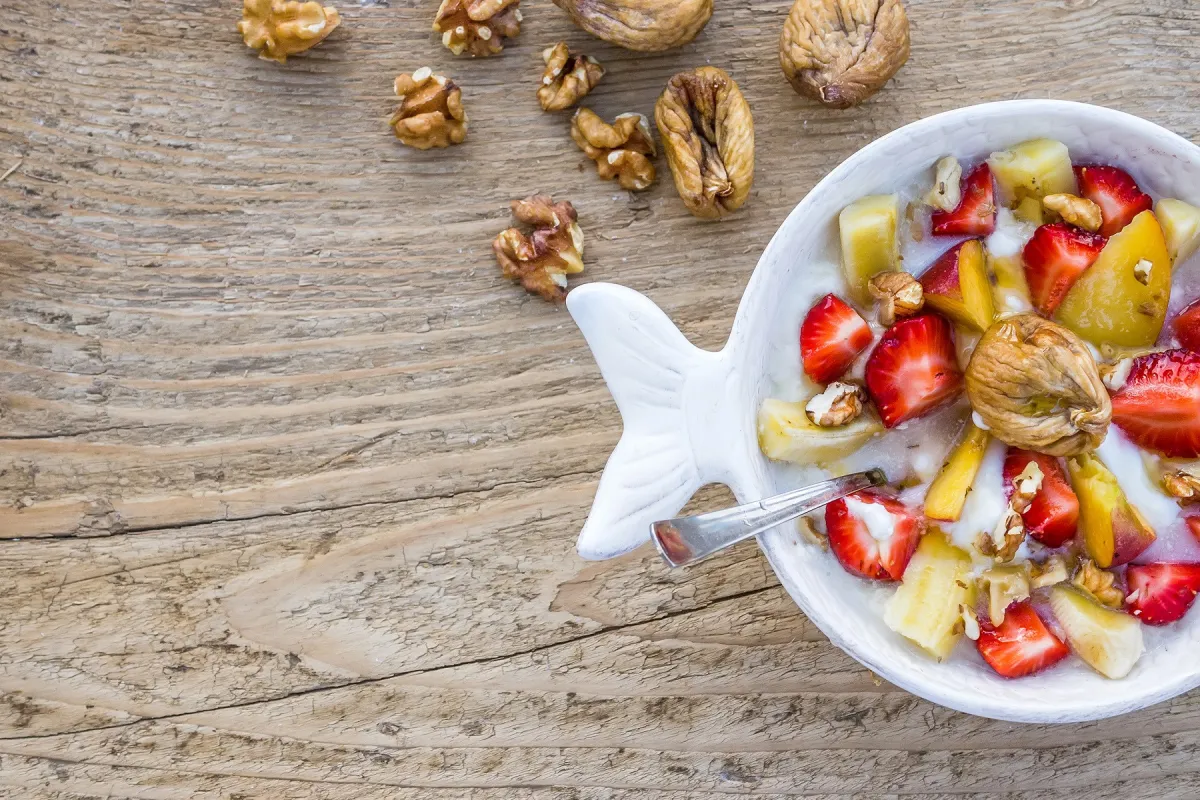 02.12.2022 | Editorial office
Yogurt makers - helpers to support natural immunity
The most natural way to protect health is to eat healthy foods. Preferably without unnecessary artificial "E" ingredients, without added sugar or artificial sweeteners. The top products are fresh food. Prepare delicious probiotic yogurts at home with high-quality fresh or dried fruit.
Get sufficient immunity thanks to good bacteria, which are essential for the proper functioning of the intestinal microflora. Create a natural balance of beneficial bacteria. Be FIT again after an illness, after taking antibiotics, or during a long winter.
The production of homemade yogurt is affordable. It will become a fun and educational part of family eco-bio activities.
---
---
How we acquire natural immunity Yogurt is a product of Lactobacillus type bacteria fermentation in milk. The essence of improving immunity is the increased intake of live bacteria by consuming homemade yogurt. The body is not burdened because these bacteria are a natural part of the digestive system. The bacteria transform the sugar in the milk into lactic acid and other beneficial substances.
Healthy nutrition
How it works at home The principle is simple. Add some homemade yogurt to good quality milk and mix. This is called vaccination.
First heat the fresh milk to 80°C. Attention, it must not pinch. After cooling to approximately 40°C, mix yogurt into the milk. Use either leftover homemade yogurt or a dry yogurt mix. The more quantity you add, the shorter the production process will be. You will need about 3 spoons of yogurt for one liter. Mix and the yogurt mixture is ready. Pour it into clean, boiled yogurt cups.
The task of the yogurt maker is to create a suitable environment for the creation and reproduction of bacteria. Think carefully about the location. Avoid drafts, increased heat from radiators, or direct sunlight. After about eight to fourteen hours of preparation at a temperature of 40°C to 45°C and at room temperature, the yogurt is ready for consumption.
The result of your preparation will be thick white yogurt with a sour taste. It's up to you what flavor you add. Fruit, jam, nuts, or something else? Mix flavors according to your own imagination.
Food dryers for quality processing of seasonal fruit
Kitchen Tools
Dried Fruit
How to choose a yogurt maker Choose a quality yogurt maker . Choose glass yogurt containers with tight-fitting lids to extend the shelf life of yogurt. In addition, the cups will allow you to store yogurt continuously and at the same time prepare a new delicacy in the yogurt maker. Decisive are:
Container volume – 1 liter to 2.5 liters
Number of yogurt containers - one container or a set of up to twelve 0.2l cups
The possibility of a thermostat for setting and maintaining the temperature
Possibility to set the timer
Possibility of automatic shutdown
Possibility of optical signaling on and off
Possibility of sound signaling of shutdown
Option of backlit LCD display or LED display for good readability
Can be washed in a dishwasher
Transparent cover with locking option
Looking for something extra? Choose a device combined with the possibility of making cheese or ice cream .
a healthy delicacy for the whole family, many flavors according to your imagination, no artificial preservatives or dyes, affordable procurement costs
the relatively short shelf life of homemade yogurt is 3 to 5 days