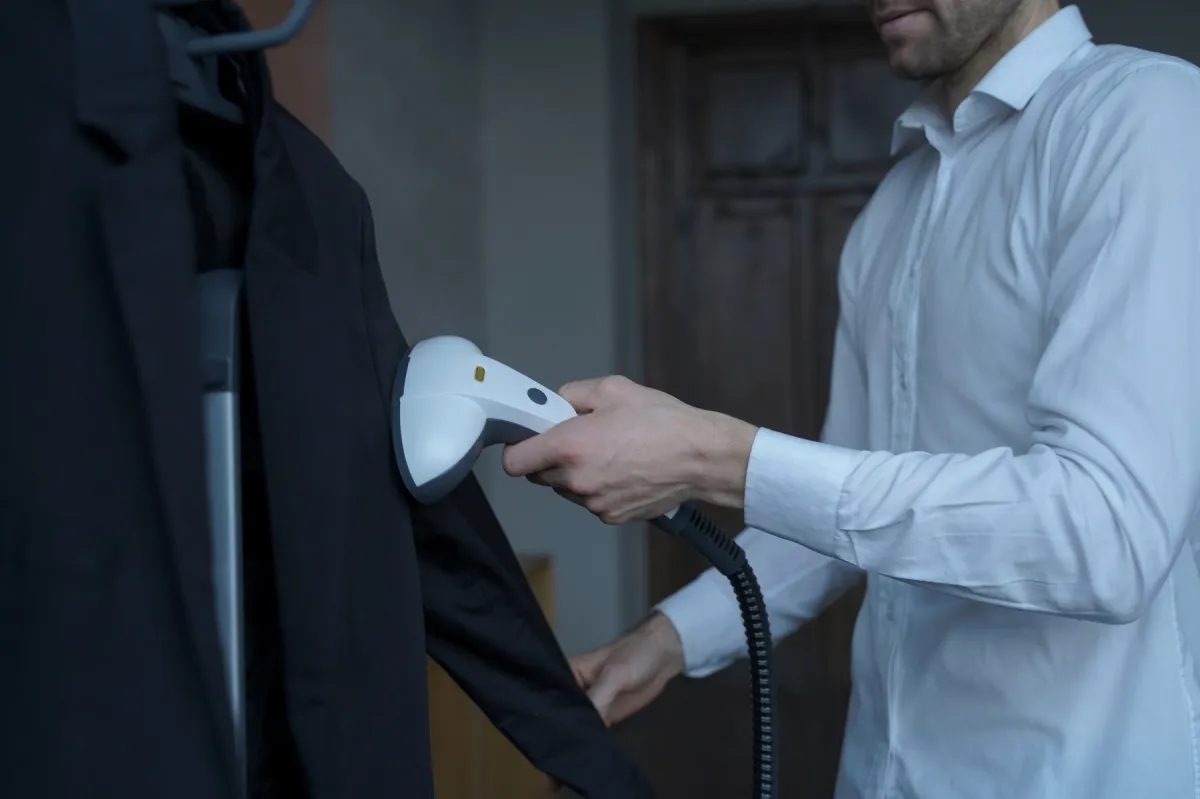 01.12.2022 | Editorial office
Clothes steamers for easy treatment and disinfection of clothes
Our ancient ancestors already knew the benefits of steaming. They observed the effective effect of steam on a person, on his clothes and dwellings. The clothes were sprinkled by hand and spread across the meadows in the sun. Later, primitive hot "irons" heated over the fire or coals from the oven were applied to the wet clothes. They found that the steam softens and straightens the fibers in the textile, straightening wrinkled clothes and creases. At the same time, clothes are effectively disinfected and rid of most viruses and microbes. Get an ironed look with modern clothes steamers easily and conveniently. Steam and effectively disinfect laundry, seat covers, curtains and drapes. No more hunching over the ironing board. Your clothes will look better. Is it not enough? Use hot steam to eliminate odors, dust and mites. The steam opens and cleans the pores of the skin. The facial steaming function helps in the fight against viruses and acne.
---
---
How to choose a clothes steamer How to choose the most suitable steamer? Choose the appropriate size and volume of the water tank . It should be enough for comfortable steaming depending on how often and how much laundry you do. Do you need to quickly adjust a garment before wearing it to work, for festive occasions, or for meetings? Are you leaving ironing for the last minute? Then the speed of creating effective steam, i.e. the power of the steam generator is an important parameter for you. For mass washing, be sure to choose a device with high performance and a large water tank capacity.
Wraps for clothes
Covers for suits
Hangers for clothes
Types of Garment Steamers
Small hand steamers Simplify your life. Turn on the small hand steamer. Adjust your clothes quickly and efficiently. Easily and anytime. Even at the last minute. The compact handheld steamer contains a water tank, a heating element and a steam pump in one unit. Steam the garment directly on the hanger with a smooth movement from top to bottom. You will be surprised by the result of the adjustment, like buying new clothes in a store.
small compact dimensions can also be used on the go easy to use can adjust the amount of steam without an ironing board can be connected to a telescopic rod also suitable for disinfecting household textiles low acquisition costs
convenient for smaller volumes of laundry and clothes, more frequent refilling of the water tank
Powerful home vaporizers Steamers with powerful steam generators are suitable for households with a larger number of members, for large loads of laundry and frequent washing. Powerful steamers are usually equipped with a rotating steaming plate, a large water tank and a pump with strong steam pressure. Steam and iron much faster.
very low weight of the separate steaming head permanently large volume of steam for longer steaming convenient adjustment of temperature, pressure and volume of output steam the possibility of adjusting the steaming plate vertically and horizontally suitable for all types of fabrics, even for fine silk and curtains the possibility of a built-in hanger for hanging steamed clothes wheels for convenient to carry as needed disinfection effective up to 99.9%
larger dimensions higher purchase price
Garment steamers