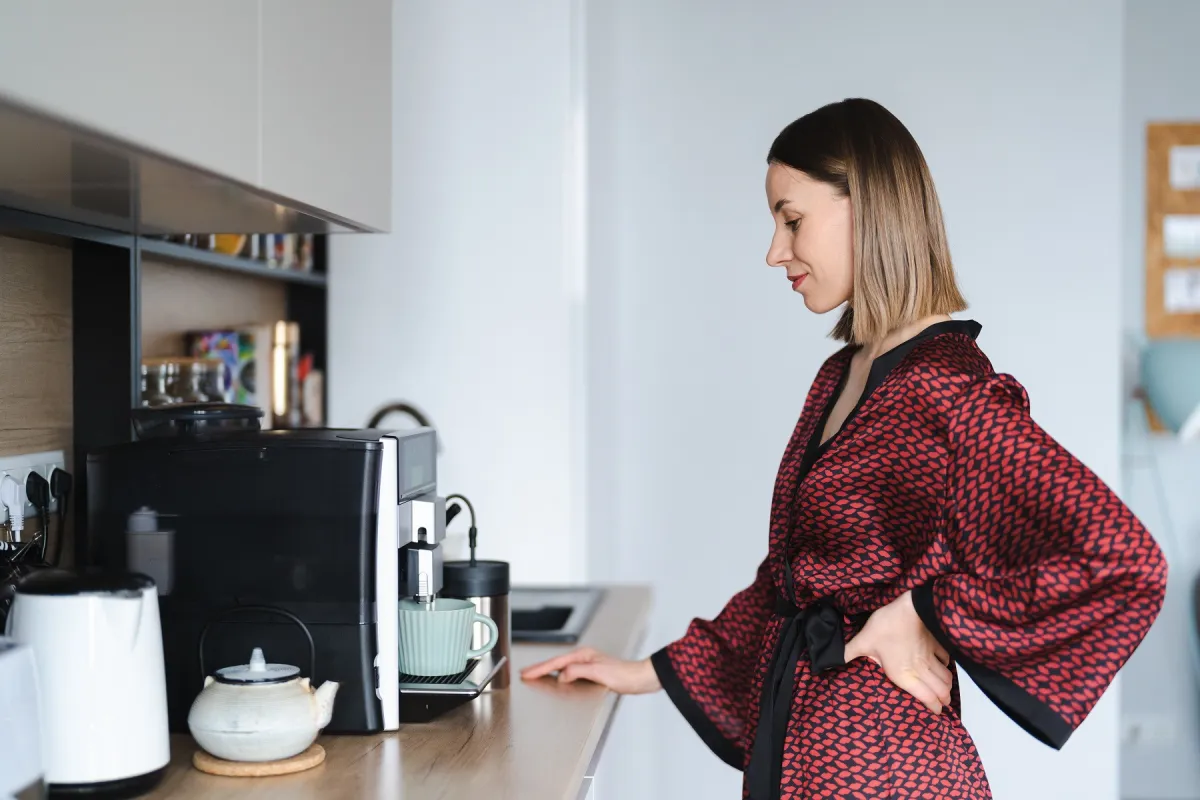 30.11.2022 | Editorial office
How to choose the best coffee?
Coffee is one of the oldest and most popular stimulant drinks. It is a delicious reason for meetings with friends, for pleasant relaxation and rest. Do you know which coffee is the best in the world? The answer is simple. The one you like the most. On the packaging of every high-quality coffee, you will certainly find detailed information about the country of harvest, about the variety and, above all, where, when and how the beans were roasted. The best quality coffees also state the name of the farm and the name of the grower. Visit coffee roasters and smell varieties from different regions of the world. The degree of roasting significantly affects the taste of coffee. The aroma will quickly tell you whether the coffee will smell and taste good. You can recognize quality coffee just by looking at it. The grains should be the same size, without damage and without spots. In the mixture, you see only grains of the same color without impurities. To prepare coffee, use softer water with a temperature of up to 90°C.
---
---
What are the varieties of coffee? We distinguish two basic varieties of coffee - Arabica and Robusta . A bitter taste profile is typical for the most popular Arabica . You will also find a soft sweet fruit flavor in it. High-quality manual harvesting at higher altitudes increases its price. Robusta has a more sour taste. It also contains twice as much caffeine and antioxidants. These are also the reasons why there are many mixtures of both varieties on the coffee market. Arabica with a higher oil content and Robusta with a higher frothiness are a good basis for the fine creamy foam of the resulting drink. Sommeliers are constantly mixing new blends in order to offer the full harmonious taste of coffee. The aroma and taste are influenced by the region of origin of the coffee, the method of collection, drying as well as the roasting and packaging itself. Darker roasted coffee is more bitter. It is especially ideal for the Italian type of coffee for espresso lovers. Lighter coffee is suitable for alternative coffee preparation. Its taste is slightly more sour and fruity. The more roasted the grain, the darker it is. At the same time, you will feel a more pronounced burning aroma. Store coffee in dark, airtight containers. Coffee beans are best suited for storage. Grind it freshly before use. If you stock up on quality coffee in large quantities, freeze its excess in the original packaging in vacuum bags or cans.
Food containers
Preparing coffee
Coffee processing method
Coffee beans Bean coffee retains its taste properties and aroma for the longest time. Prepare fresh coffee with an intense aroma and taste. Always grind the coffee just before preparing it. Store it in dark, airtight containers. Choose 100% Arabica or its blend with Robusta. Discover new exotic aromas and tastes. It is also ideal for preparing delicious coffee in fully automatic coffee machines with an integrated grinder.
How to choose a coffee machine?
Coffee beans
Ground coffee Ground coffee is the result of processing coffee beans in a global or local roaster. It is usually packed in protective packaging in cans or bags. It is often a mixture of coffee beans with a view to a balanced, harmonious taste and aroma of the resulting drink. Preparing ground coffee is more convenient. No need for grinding. However, this reduces the resulting intensity of the aroma and taste, since it has been ground for some time. Follow the date of manufacture. After opening the package, consume the coffee within 2 weeks.
Capsule coffee Coffee in capsules is ready for immediate use in capsule coffee machines. Simple and quick preparation is suitable for any workplace, celebration or party with friends. Capsules guarantee trouble-free dosing and storage. The capsule cover protects its contents for a long time. You don't have to deal with anything anymore.
Soluble instant coffee Instant coffee is the result of the coffee bean processing process. They are roasted, ground, boiled and finally drained of water. At the same time, the caffeine content is also significantly reduced. The advantage is the simplest preparation of the drink. Pour hot water over the instant coffee and you're done. In summer, it is ideal for preparing refreshing iced coffee.
Special coffees
Green coffee Green coffee is simply unroasted Arabica coffee beans. They contain more health-promoting substances and a higher caffeine content. Green coffee is suitable as a weight loss aid. It resembles green tea and is prepared like "Slovak" infused Turkish coffee, or use a french press.
Green coffee
Organic coffee BIO coffee is coffee grown in the classic way without artificial fertilizers and chemicals. It is often processed by traditional manual processes to maintain the highest quality. The higher price is a reflection of the efforts of many farmers to preserve farming close to nature.
Civet coffee Grains Cibetkov ej káv y from Indonesia are harvested after being digested by civets. By fermentation in the stomach, they acquire a delicate taste of caramel and chocolate. Civets feed only on fully ripe coffee berries. They secrete the entire hard grain. By harvesting them, perfectly ripened coffee beans of high quality and price are obtained.
Decaffeinated coffee Decaffeinated coffee is made from beans from which the caffeine has been removed by the process of washing, brewing, with the help of filters and activated carbon. Since it does not contain caffeine, it is suitable for any occasion for all coffee lovers.
Flavored coffee Aromatized coffees are intended for the preparation of coffee drinks with a distinct flavor of fruit, nuts, cinnamon, vanilla or chocolate. They are a pleasant companion to warm and encourage during long winter evenings.
Coffee drinks Alternative coffee drinks are also beneficial for health. They are the result of processing and roasting wheat, spelt, barley, chicory, or other plants and teas. They do not contain caffeine, have stimulating effects, support digestion and are also suitable for children.
How to use coffee grounds Are you a nature lover? Do you want a garden full of beautiful flowers and healthy vegetables? Then dry the coffee grounds on a fine sieve. Apply it in well-aerated soil, especially to plants that like acidic soil. Coffee grounds are an excellent natural fertilizer containing potassium and other trace elements.
A spray from a strong broth from the sediment will also serve well as a prevention against snails, which do not like the smell of coffee.
Coffee grounds are also perfect for natural beauty lovers for skin treatment. Make effective cleansing and nourishing face masks. Combine the sediment with coconut oil, honey, or homemade yogurt.
Yogurt makers - helpers to support natural immunity