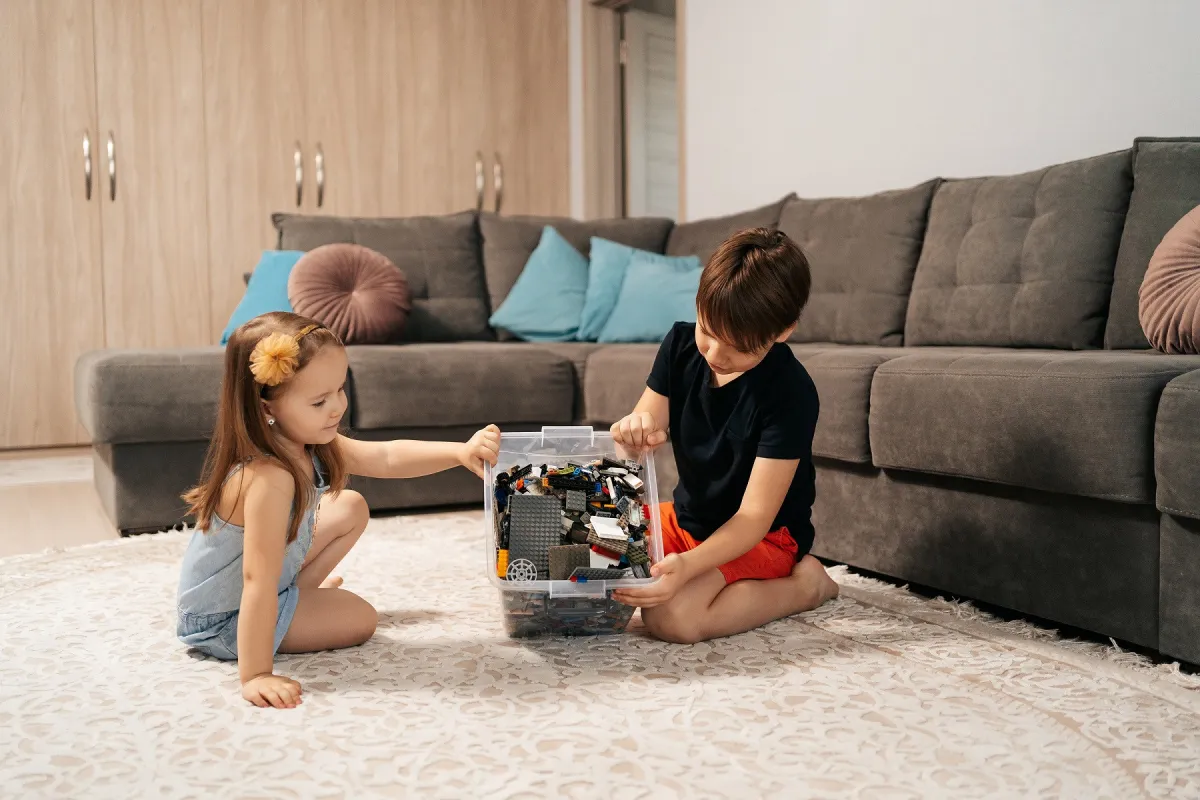 16.10.2022 | Editorial office
Lego - a kit for everyone regardless of age
The world's most popular construction kit from the Danish company Lego . It produces a number of comprehensive lines of construction machines. The basis is small cubes, which could originally be assembled as desired. Nowadays, models of practically anything can be built. Competitions and presentation exhibitions are organized.
Build a car, ship, house, castle, castle, characters, spaceships, robots, dinosaurs, pirates, knights. Lego is constantly preparing new comprehensive series of building blocks. The most famous are Lego City, Lego Castle, Lego Icons, Lego Star Wars, Lego Jurassic World, Lego Harry Potter, Lego Indiana Jones, Lego Avatar.
Lego regularly publishes a catalog with news for the coming period. It constantly surprises with new topics and modern gadgets. Functional movement or the possibility of programming is already a matter of course for Lego.
---
---
LEGO® Duplo Big blocks for little hands for joyful exploration.
LEGO® Classic Building kit for the development of building skills and fun for the whole family.
Lego Classic
LEGO® City LEGO® City sets are the gateway to a world of fun. They come close in appearance and functionality to real buildings, vehicles and characters from life. They allow you to explore land, air and sea vehicles and thus develop your knowledge and fine motor skills.
Lego City
LEGO® Architecture Great gifts for architecture students and adults to test their skills in building famous buildings and other iconic buildings.
LEGO® Functions The kits contain parts for movement and for powering motors and sensors.
LEGO® Boost An app for brick building and programming enthusiasts using simple commands and icons.
LEGO® Technician Building kits designed for building advanced models with moving parts for more experienced builders.
LEGO® Ninjago LEGO® Ninjago Edition brings ninja warriors for adventures in the fight for justice.
Lego Ninjago
LEGO® Batman Kits of popular scenes, buildings, vehicles, or characters from Batman films and series.
Lego Batman
LEGO® Creator Lego kits for endless games and your own creation of anything according to a template or your own imagination.
LEGO® Friends Experience Lego adventures and discover the surrounding world or space together with friends from the town of Heartlake.
LEGO® Speed Champions A great edition for racing car fans, build a collectible replica and show it to your friends.
Lego Speed Champions
LEGO® Disney Beautiful building blocks of popular characters from Disney stories for inspiration and inventing your own fairy tales.
LEGO® Minecraft Create an exciting world from the environment of the computer game Minecraft and live your own adventures.
LEGO® Art Creative blocks made of blocks for the experience of building and creating decorations on the theme of art, travel, history, nature, entertainment.
LEGO® Dots Designer sets for creative kids who have their own style. They can take accessories for backpacks or bracelets with them everywhere.