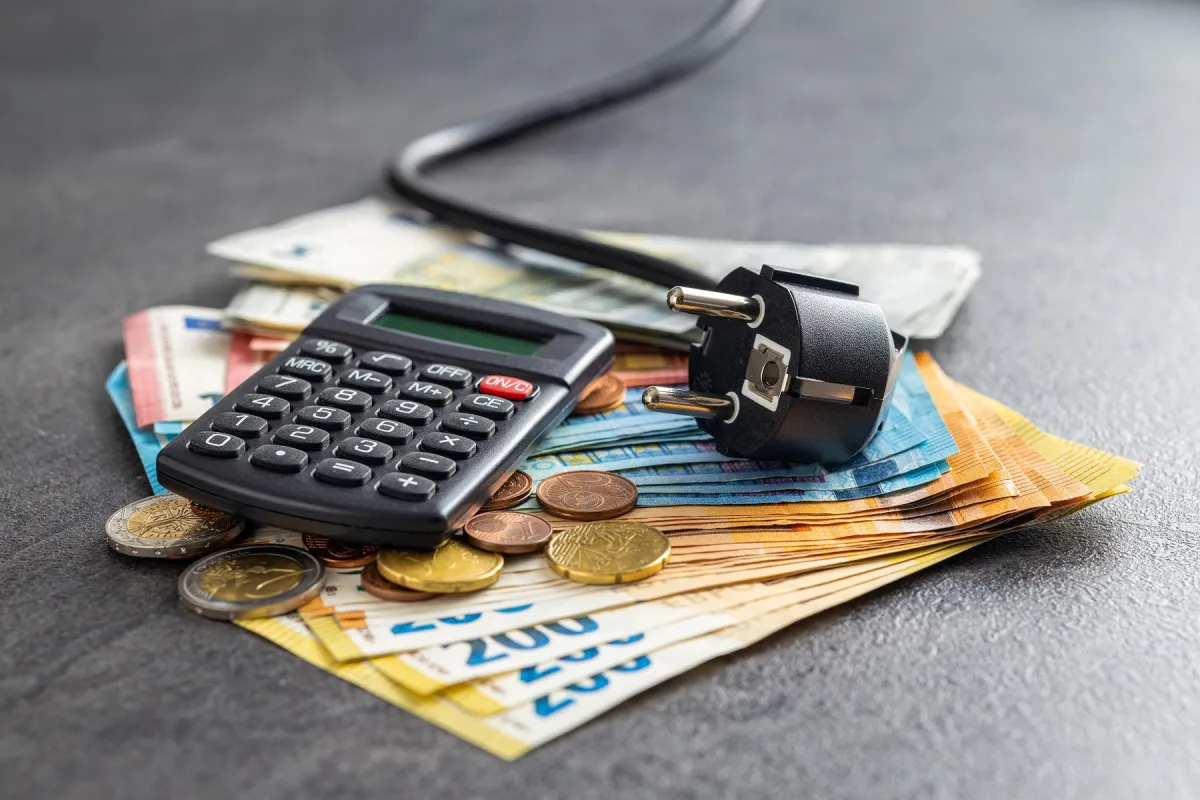 14.11.2022 | Editorial office
How to save electricity?
Electricity is the main source of energy for most appliances in a modern household. It represents a significant cost item in the family budget. The biggest consumer of electricity is heating, hot water heating, cooking on an electric hob or stove, washing machine and dryer, lighting, small electrical appliances, audio and computer technology.
We recommend air conditioning, whirlpools, filtration and pool water heating to above-standard energy consumers. Control your smart home with your voice, hand movements, and gestures. Control heating, cooling, TV, lighting, music, coffee making, blinds, or other actions automatically and without restrictions. Keep track of consumption.
---
---
Household Appliances Check the inclusion of your electrical appliances in the energy class . Gradually replace the appliances with the biggest consumption and replace them with new ones. Consider not only the electricity consumption parameter in kWh/year, but also how often and for how long you will use the device. This means that an appliance with a high consumption of electricity used occasionally does not consume as much energy in a year as an appliance with a low consumption used daily NON STOP. An example is a kettle versus a combined fridge-freezer.
The energy label indicates classification in classes A to G. Devices in class A have the smallest annual consumption in kWh/year . The label also contains other information about the appliances. A class indicating noise emissions in dB in the range A to D. In the case of a refrigerator, you will find information on the volume of non-freezing compartments in liters in the range X to Z, or the volume of freezing compartments in liters in the range X to Z. In the case of washing machines, you will also find the water consumption per cycle in liters, or the capacity of dining sets for one wash. On the energy label you will also find a QR code for your smartphone with additional data in accordance with the EU regulation.
the replacement of outdated devices brings with the saving of electricity also other benefits of WIFI Smart functionality and control
Washing machines with dryers
Heaters
Washing machine sets
Lighting How to start saving immediately? Basic and financially accessible advice is to replace classic lamps with energy-saving LED lighting . Light only where you need it. Place multiple lights and local lamps.
Use smart lighting. Smart LED bulbs can be controlled via an app or voice commands. Control, dim, change the color of Smart bulbs.
Use automation. Save money and easily control lighting switching with motion sensors, twilight switches and timers . Use modern solar lighting for exterior lighting. Get to know advanced, environmentally friendly technologies. Connect the SMART switches wirelessly to the main headquarters and control the lights via smartphone, tablet or voice. Create your own scenes and lighting plans.
control and control appliances through smart sockets, switches and apps
integrate solar panels and photovoltaics for efficient use of solar energy
Smart lighting
LED lighting
Heating Home heating is the most expensive item in energy consumption. Supplement electric floor heating or central heating with modern Smart infrared heaters . Instead of slowly heating the air, they heat people and objects with their infrared radiation. They are very efficient, they convert up to 98% of electrical energy into heat , they do not stir up dust, they do not create noise, they are also suitable for allergy sufferers. You will use them mainly in the transitional period in spring and autumn. You will like them in bathrooms or in corridors. They are also programmable through mobile applications. But be careful. It is not enough to just heat! You must prevent heat from escaping.
Consider the possibility of air recovery systems. Recovery heats incoming air in winter and cools it in summer. In addition, it filters dirty air and removes impurities. Recovery is closely related to all heat and air exchange devices in the home.
Fireplaces. Install a stylish additional heat source. In addition to the aesthetic aspect, a suitable fireplace will also save electricity. In the case of air recovery, consider a system with a closed combustion chamber when choosing a fireplace insert.
Steam hoods. Ensure high-quality and effective extraction of steam in the kitchen with modern and stylish extractor hoods.
Fireplaces
Cooling and shading You don't have to cool the entire apartment or building in the summer. Cool where you need it. Optimize thermal comfort in the summer with a modern wall air conditioner or a portable air conditioner. Try to maintain a difference between the internal and external temperature of about 5°C. And don't forget. Filters and air conditioning units must be cleaned and disinfected regularly. You will achieve maximum savings when you turn off the air conditioner.
However, it is more energy efficient to prevent heat from entering the room. Use external or internal shading . Shade all windows. Try fixed or retractable awnings over doors and windows. Blinds and blinds made of different materials. Textile, bamboo or stylish blinds Day and night. Window films in the form of stickers will also prevent the room from heating up too quickly.
The current trend is the connection of automatic shading technology with the SMART HOME control center and control from a tablet, computer, or smartphone.
air conditioning is an effective and fast way to cool a room
it is demanding on the consumption of electricity
Curtains
Awnings
Blinds
Air condition
Swimming pool heating The heating and filtration of the pool water is certainly an above-standard consumer of electricity. Extend the summer season in the pool with minimal demand for electricity. Reduce heat loss by covering the pool with solar sails or an inflatable pool cover. Clean the filter regularly. Use modern, alternative and ecological resources to heat the pool.
heating extends the summer swimming season
heating the water in the pool is energy-intensive and expensive
Solar panels
Smart home You can start using smart programmable blinds and blinds, smart switches, smart lighting, smart sockets and thermostats already at the beginning of the more financially demanding journey to a SMART HOME smart home . You can control the automatic switching of heating or air conditioning locally or remotely via smartphone. Based on the location of your mobile, the automation of the smart thermostat can recognize whether you are at home and activate the energy saving mode accordingly. A clear mobile application is available for setting. A smart thermostat as part of your SMART home can save 15% to 30% on heating and cooling costs.
Are you waiting for the renovation of an apartment or a house? Are you preparing a new construction project? Then be sure to plan smart home technologies with the SMART HOME control center. Control devices remotely with gestures, voice or smartphone . Comprehensive SMART HOME intelligent household:
automatically regulates the thermal comfort of the household according to the external conditions
will ensure savings with intelligent heating control .
controls cooling in summer
will ensure the control of natural air circulation by recuperation
regulates shading and automatically controls blinds and blinds
controls driveway gates with automatic opening
regulates watering with automatic watering
controls pool technology , heating, chemical dosing, closing the pool cover
controls multimedia and room sound systems
has an overview of energy consumption , checks local electricity consumption meters
controls various pre-programmed scenarios and profiles for managing the household during various activities - for example, listening to music, watching home theater, etc.
it integrates with the security and fire system
allows you to control the household locally and remotely over the network
monitors predefined activities in the home and sends programmed notifications
integrates the access system of people
Smart lighting