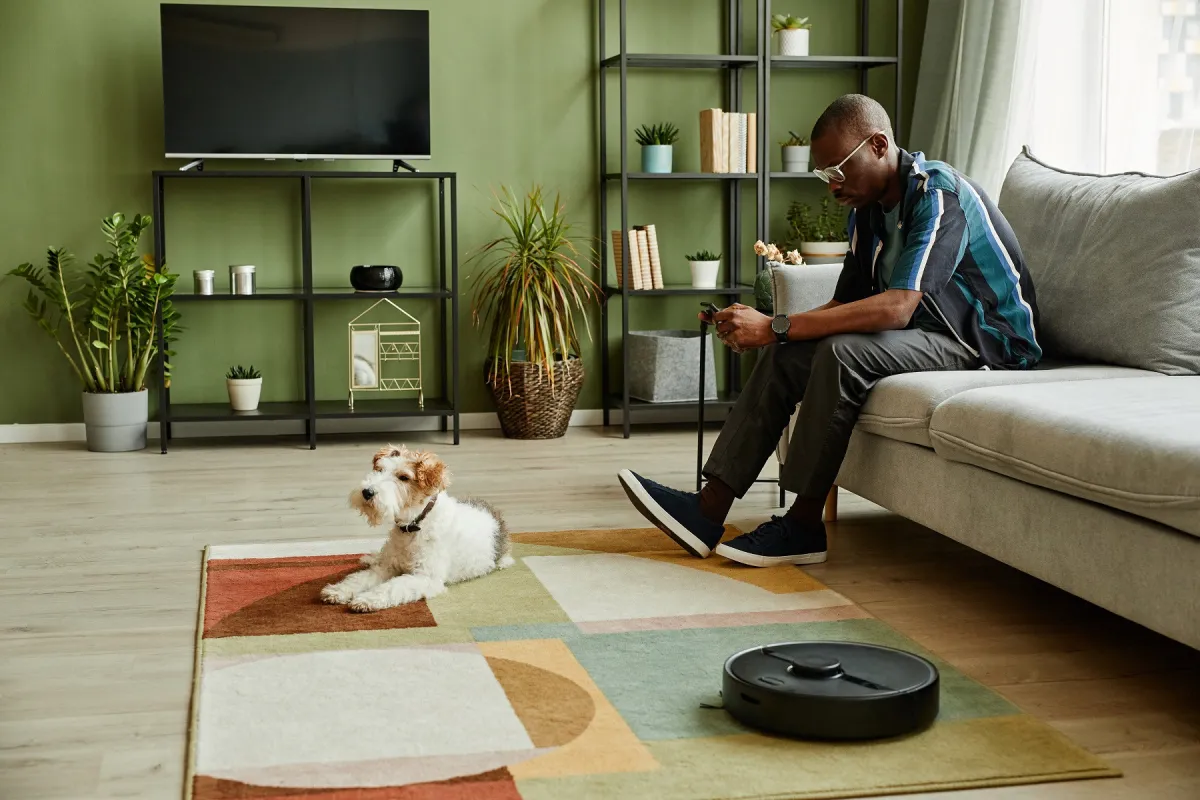 19.10.2022 | Editorial office
How to choose a vacuum cleaner?
Dirt and dust are produced by the working environment, nature, relaxation and our rest. Does mud, dust, pollen, mites, allergens and other impurities make your life uncomfortable? Vacuum. At work and at home.
There are specialized vacuum cleaners adapted for each type of dirt.
Look at the energy label. Familiarize yourself with the basic data on the average annual electricity consumption and noise level of the vacuum cleaner.
Find your extra Silent vacuum cleaner with extremely low noise. You will not be disturbed while vacuuming, even at night.
Choose according to the effectiveness of cleaning hard floors and the effectiveness of cleaning carpets .
For allergy sufferers, do not overlook the data on the efficiency of dust collection at the outlet of the vacuum cleaner. See dust emissions class.
---
---
Pocket vacuum cleaners Classic pocket vacuum cleaners are historically the most widespread. The body of the vacuum cleaner on wheels is completed with a flexible suction hose and a telescopic tube with a brush. In the body of the vacuum cleaner, you will find a replaceable dust bag and a dust microfilter of the output air. The functionality is complemented by attachments for vacuuming crevices, upholstery or curtains.
Vacuum high-quality floors in the workplace or carpets in the home. Collect the dust in ordinary paper bags . Do you want to save energy? Try original textile bags. They ensure high suction power even in vacuum cleaners with lower power consumption. They filter most microparticles, pollen and mites. Efficiency is up to 99%.
Replace bags and HEPA filters in time. Watch the dust fill indicator.
large volume of the bag, flexibility of the hose, a number of extensions for different surfaces
limited range of power cord require more storage space higher price for effective original bags
Bagless vacuum cleaners Without pocket floor vacuum cleaners are characteristic different way capturing dust.
Vacuum with cyclone power . The modern design and advanced construction of the vacuum cleaner's body makes it possible to effectively collect dirt in the container even without a bag. Air is separated from dust by swirling. In this way, sufficient suction power is maintained for deep cleaning even with a significantly lower consumption of electricity.
With high-quality HEPA filters and additional equipment, bagless vacuum cleaners achieve parameters comparable to bag ones.
The large volume of the container enables the cleaning of even larger spaces. Empty the contents, rinse the container and the filters with a weak stream of water. After drying, you can continue vacuuming.
saving electricity saving costs on pockets
requires more storage space
Stick vacuum cleaners Stick vacuum cleaners are a practical choice for smaller households .
And battery power for up to one hour of operation is standard. You can use the charging station as a storage box for accessories.
They are light and quiet . They take up minimal storage space. Always have them at hand. Vacuum even hard-to-reach places. The additional LED light will reveal all the dirt under the cabinets.
A high-quality cyclone system with a HEPA filter has sufficient suction and filtering power.
In the 4in1 version, you have a lot of other options. Attach the steam mop module and you can wash and gently disinfect the floors.
The rotary brush with its own motor will remove the hair of your pets. Try automatic cleaning of the rotary brush by stepping on the pedal.
As a bonus, use UV light for additional disinfection of the upholstered surface.
Press the button, disconnect the module and vacuum with a hand-held vacuum cleaner .
lightweight excellent handling 180° rotating head flexible handling bagless cyclone technology
suitable for smaller households need to be recharged
Robotic vacuum cleaners Let robotic vacuum cleaners work when you are not at home. They vacuum and mop . UV lamps disinfect the cleaned surface.
They are able to orient themselves. Artificial intelligence and a number of sensors guarantee fast, convenient and high-quality cleaning.
Manual, voice or remote control via applications will make it easier for you to control them. Robotic vacuum cleaners will continue cleaning where they left off.
They automatically adjust the suction power according to the type of floor.
The anti- collision system detects obstacles , glass and black walls and prevents them from damaging each other.
The side brushes also clean hard-to-reach places.
automatic charging automatic software update automatic collection container emptying into a pocket in the charging station laser navigation washable container and HEPA filters dust and water container cleaning planning multi-zone cleaning cleaning maps cleaning overview voice control remote control
the need to check and clean the rotary brush suitable only for carpets with low pile suitable for daily cleaning
Hand vacuum cleaners Quality cordless handheld vacuum cleaners stand out for their strong suction power. For perfect cleaning, use the electric rotary brush with its own motor. Brush out all dirt and hair from your pets.
Try antibacterial handheld vacuum cleaners with a UV lamp for thorough cleaning of mattresses and beds. An efficient cyclone system with HEPA filters captures almost all dirt.
Keep your hand vacuum cleaners in your car as well. They are powered by standard 12V from the car socket. Vacuum up dust and dirt. Avoid inhaling allergens while traveling.
very low weight battery life of up to half an hour slotted head for hard-to-reach places ergonomic shape for easy handling washable filters
need to charge approximately 5 hours
Multipurpose and industrial vacuum cleaners Multipurpose and industrial vacuum cleaners are an irreplaceable helper for work on construction sites or in the garden. The robust, massive construction is designed for both dry and wet vacuuming. They apply shampoo, warm the carpets , and pump out excess water.
Extract dust when sanding plasterboard. Avoid dust when sawing, drilling or demolition. Vacuum the resulting dirt into bulky stainless steel tanks .
Connect the suction flexible hose directly to the work tool. Use the bagless power of the cyclone . Save on costs.
Safety vacuum cleaners with impulse cleaning enable uninterrupted operation with automatic filter cleaning.
Remove cold ash from fireplaces, stoves and grills with an ash vacuum cleaner . With the function of suction and blowing, all dirt disappears.
Maintain good water quality and clean ponds and pools. Manual vacuum cleaners, or let an automatic pool vacuum cleaner work. Perfectly cleans the bottom and sides of the pool. And you relax.
powerful, durable construction high filtration capacity in continuous operation large volume of collection tank also designed for coarse dirt