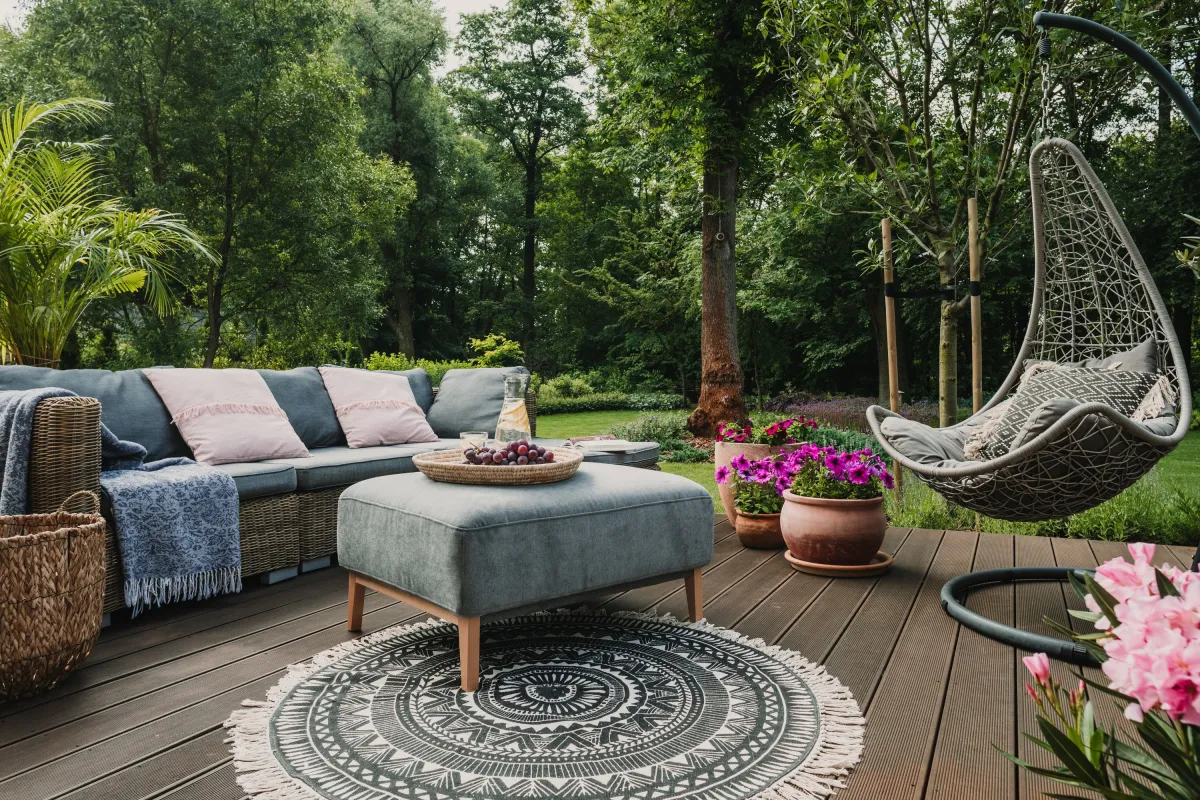 16.08.2022 | Editorial office
Garden furniture that you must have!
Garden furniture completes the unique atmosphere of your garden, balcony, terrace or veranda. The chosen style is a reflection of your personality and imagination.
Do you love romantic sitting with the breeze in your hair, or natural vintage furniture with a hint of Provence? Choose a classic, or choose modern garden furniture shining clean with a touch of luxury. Browse the garden sets and get inspired. Garden furniture for the balcony is also practical. If you like to travel, you should not miss camping furniture. You can choose from:
solid garden furniture
folding and portable garden furniture
stackable garden furniture to save space after the season
with wheels for easy moving
with canopy or without shading
Also pay attention to protection against pollution and adverse weather. Use cover sheets and protective cases, storage boxes, or garden houses.
---
---
Garden tables Garden tables are a basic type of furniture that you definitely need. You can use them all year round for various activities, from eating to playing board games.
Garden tables
Garden sets
Garden chairs We recommend choosing garden chairs made of high-quality materials that can be easily stored and do not take up much space. Either stacking or folding chairs are ideal.
Garden benches If chairs are not enough for you, benches are a suitable addition. In some cases, they can also serve as a substitute for deckchairs.
Garden deckchairs If you have enough space, be sure to get garden deckchairs. You can choose from a wide range of materials, designs and shapes, but when you find the ideal lounger for you, you won't want to get up from it.
Garden chairs If you want maximum comfort, garden chairs are the perfect choice. Choose yours from the huge number of available armchairs.
Hanging chairs Hanging chairs have recently become the focus of many gardens and terraces. They are even more comfortable and interesting than classic garden chairs.
Hammocks If you want something even more comfortable than garden loungers, choose from the hammocks menu. Focus mainly on solid construction and high-quality materials and you will enjoy swinging for many years.
Hammocks
Swings Both adults and children will appreciate the swing in the garden. Choose the version with shading and you will enjoy it all summer, from late spring to autumn.
Swings
Serving tables You will appreciate serving tables if you often dine outside the main interior kitchen or dining room. You can carry everything you need comfortably and safely in one go.